5 tags
8 tags
6 tags
5 tags
8 tags
11 tags
8 tags
11 tags
4 tags
6 tags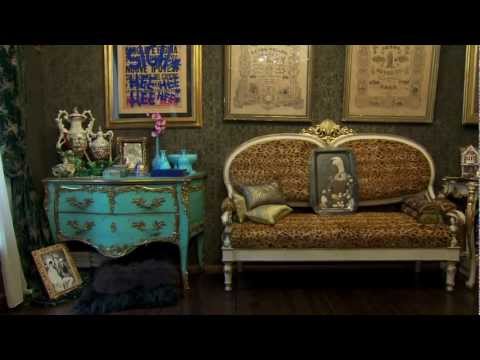 3 tags
4 tags
10 tags
5 tags
5 tags
4 tags
7 tags
5 tags
5 tags
Cooking To-do List
I haven't featured a single recipe on the blog for lack of proper pictures. I'm arming myself with learning few tips and tricks on mastering food photography first. I also have tons of cookbooks, food blogs and the newly launched Good Food India recipes that I've been itching to try. Here are some of the recipes I would like to conquer over the next 6 months. Panna Cotta   Eggs...
7 tags
7 tags
10 tags
7 tags
2012 resolutions
I never make resolutions. I tried to keep one which was brushing my teeth everyday post dinner. I gave up on the 5th or 8th day. But 2012 is a new year and I have completely different resolutions. 1) Blog more. The reason I started this blog is to write more, share my views and read others. Hilary Alexander, Suzy Menkes and Cathy Horyn have long been my idols. Their voices on fashion are the...
5 tags
3 tags
11 tags
5 tags
Lusting For
How gorgeous are these Prada S/S 12 shoes? Certainly no wallflower will be picking these up.
5 tags
5 tags
3 tags
Prabal Gurung F/W 2011 Campaign
  The first ad-campaign by Nepalese born fashion designer Prabal Gurung. Featuring model Julia Saner and shot by Daniel Jackson.
5 tags
Away
So I promised myself I would cook and blog away to glory, clearly that isn't happening. I have been away from tumblr so long that I don't even remember my password or even my username! Ouch! So now I really am in a dilemma, do I abandon this project that will bring some happiness to my stressful life at the behest of updating the blog once in a blue moon? Decisions!
1 tag
Internet-less
So I have no internet. Joy. F.M.L
3 tags
First Post!
So here goes my 384747564 attempt at blogging. I can't guarantee how long this will last but perhaps I shall make this a regular occurrence. There are very few blogs that deal with fashion and food and none in India.I intend to document the some of the best culinary and sartorial delights Bombay has to offer.  I also choose to remain Anonymous for reasons best known to me.